Art by Tolpo Bader
Fine Art Portraits by Ti Tolpo Bader
In Acrylic Paints or India Ink
Interesting Links  
Art-Mine.com
Original fine art online.
World Wide Art Resources
www.wwar.com
Internet ArtResources
The collectors guide to visual Arts
Silvana Brunotti
Landscapes of Italy

Artisans of Colorado
artisansofcolrado.com
 … Towards the Labyrinth
         Contemporary Abstract Paintings for sale.
 Cat Sitting Services  
            Throughout the USA 
Original Acrylic canvases by Tim Seaward.
www.ablot.com
ColoradoStylePublishing.com    


            TolpoHawaiiArt.com
  Creative Spotlite –  art lessons
   articles, lessons, and tips on watercolor,
   oil painting, acrylic painting, pastels, 
   crafts and more. 
  Soho Art Gallery-Sydney Australia
         The Art List 

       ArtPromote.com

     Beyond the Sidewalks

 Stop4art.com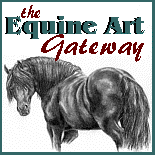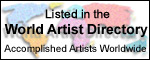 ArtSpan.com
           Community of Artist, 
   Photographer and writer sites.
Agora Gallery, Soho – Chelsea, New York
Art By Star
       The Internet Art Database
Fine art from thousands of  websites           

      ArtAmerica.com   
        WildHorse.com
       Artist Directory
Dogs

           Artmam.net

    Best-Cat-Art.com                         
                UScity.net Directory 


  AllOriginalArt.com   


       Pet Advantage
   Find Anything Pet         
Performing Arts and ArtistsWorldwide
           Petfo.com

       HorseWorldwide.com  
   An Internet Resource for
   anyone who loves horses
      SportHorse1.com    
          Dog Supply
The nutrients your dog needs
with the taste your dog craves.
       NetEquestrian.com


           FL Horses
 Your online resource Horses 

        ShopinDenver.com

             Land of Links

        Colorado Links

           Kittysites.com     
        AnimalSites.com          
    Funny-Pets.com

         Fine Pet ID Tags


                 Puppysites.com 
hank you for your interest and for visiting ArtByTolpoBader .com
Contact by: Phone, Mail or Email
P.O. Box 52 Grant, Co. 80448 303-816-0277Email: [email protected]
Art Work Images 2003-05© Ti Tolpo Bader. All rights reserved. Web Design TTB